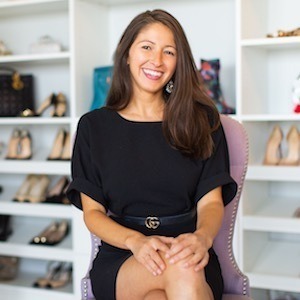 Born and raised in the Arizona desert, Shelby Goetzfried always dreamed of living by the ocean. In 2013 she took a leap of faith, packed her bags and moved to San Francisco; and it's been a life-changing experience ever since. She continues to grow and fall more in love with the Bay Area every single day and has been thriving in Sausalito since 2017.

Always following her passions, through the years Shelby has focused on paving her own path. She has led sales teams at high growth startups, designed custom wedding dresses, and also ran a small healthcare business. Through these experiences, Shelby has cultivated a wide range of skills and her "go-getter" attitude that helps her clients find the home of their dreams.

As a child, Shelby spent her free time drawing and designing houses -- with her father as a home builder and mother as a Phoenix realtor, it's fair to say that she was destined for a career helping others buy and sell real estate. After years of hard work in the SF/Bay Area, Shelby partnered up with her soulmate Carter, one of the top real estate professionals in the country, and the brand "Readdress" was born.

Shelby believes wholeheartedly in pursuing a life full of passion. The only thing more fulfilling than doing this in her own life is by helping others achieve their highest ambitions. Her humble free spirit, positive energy, contagious smile, and empathetic nature will leave you feeling inspired and in very trusting hands.

When she isn't closing deals, Shelby loves living an active lifestyle; constantly creating culinary delights in the kitchen, with a focus on vegan gluten-free recipes. She finds joy in helping people understand the importance of nutrition and how easy it is to implement healthier habits. Her passion began with her own health issues, after years and countless doctors were unable to help. This drove her to embark on a lifelong journey and dreams of continuing to help others prevent diseases and illness, better the environment, and live longer healthier and happier lives.

Shelby loves to read and is always learning and growing in all areas of her life. She loves to travel and experience new cultures, and you can often find her adventuring in nature with Carter and their sweet pup Shiloh.